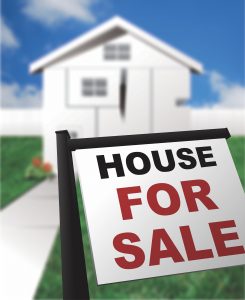 As one of the larger investments in life, a home should be bought after cautious consideration and insightful questions. You can research your home online and view the property photography before you view, and arrive armed with questions. The following are some of the questions every home buyer wants to ask but often forgets.
When it comes to choosing a home in which you will reside, here are some things you need to know.
1. Why are the current owners looking to sell the house?
This information is crucial to making an appropriate offer. You will find out if the home sellers have an urgency to move quickly, or if they have placed the home on the market just to see what kind of interest it will attract. If the sellers are pressed for time and need to move quickly, you may be able to negotiate the price especially if you are in good financial standing.
2. How long has the house been on the market?
The amount of time a home remains on the market can be subject to many factors. The type of property, its price and the local market demand are all factors to consider. At the time of writing the average time a home will take from the date it is added on Rightmove to the date it is sold is 63 days.
3. Has the house had any major building work recently?
Older properties you may be interested in buying should be properly surveyed by a professional if you have concerns about their conditions. But, before that you can ask about any recent work, renovations or extensions that have been performed on the home. This can give you an idea of what type of extensions can be done on the property. Of course, not every idea will come through as work of this type must attain authorised planning permission and that doesn't always go through.
4. What's the parking situation?
If you notice that your home doesn't have a garage or designated parking area, you should consider where your visitors will park when they come by to visit. This may call for disabled parking reserved on the main road. Don't hesitate to contact your local parking authority to find out how you can get your designated spot.
5. How much will the bills be?
Knowing the costs of living will be an important consideration in the long run. Be sure to inquire about the cost of council tax and be sure to look over the energy performance certificate of the property. The EPC will give you and a rating from A to G of what the energy consumption of the house currently is as well as what it could be with some adjustments to energy efficiency.
6. Is the property part of a chain?
You may find a little leverage to bargain prices here. If the sellers have located their next property and are eager to expedite the sale, they may agree to a lower price. But if not, you may find yourself part of a delayed chain and will need to consider how much time you can invest in waiting.
7. Does the local area have any issues to be aware of?
Just as important as the conditions and minutiae of the home are the conditions of the location. Take time to consider what a life in this spot will be like. Will traffic be immovable at certain times? Does it seem safe to walk the streets alone at night? How about access to the amenities and services you frequently use?
8. What's included in the sale?
Find out everything you can here. Ask if all the white appliances (washing machine, dish-washer, etc.) will be included in the asking price. Certain details like this can make moving all the easier when the big day comes.
9. Who are the neighbours?
This question will be more important to some buyers than others. Those looking for absolute peace and quiet may find barking dogs and noisy neighbours unbearable. Others might like the energy and interaction of a friendly tight-knit community. But, it is a good idea to do some research.