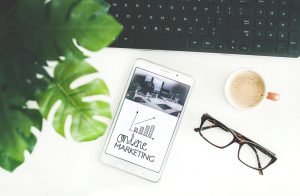 Bringing your business's first marketer on board can be a challenging process. It doesn't matter whether you're a fresh start-up or you've managed for years without dedicated in-house marketing personnel; your first marketing hire is a momentous decision. Sarah, a senior consultant who has helped lots of companies pick their perfect marketers, has some outstanding advice:
Consider seniority level carefully
If your budget is small and you're imagining your new marketer as somebody who's not afraid to roll up her sleeves and get her hands dirty, you need to find an effective "do-er" for your first hire. Consider individuals whose prior experience was at a mid-management level or lower; you're probably not in a position to get full value from someone whose current best talent is managing large teams.
Try to match your company size with candidates' experience
Candidates who come to you straight out of huge corporations often come with some of the most impressive qualifications. Think about the sort of structure these professionals are used to, though. The odds are that you need someone capable of handling great autonomy and exercising great initiative; this might take some time for someone coming from a big team to get comfortable with.
Don't look for a jack of all trades
I work with a lot of startups who set their hearts on finding a 'silver bullet' marketer who can handle every single marketing task they can think of. SEO, copywriting, events management, sales … the qualifications they look for can get a little ridiculous. If you insist on hiring a 'full mix' marketer, you had best be prepared to pay through the nose for her! The more reasonable and cost-effective solution is to hire somebody with the management experience to comfortably outsource tasks that she recognises as being outside her wheelhouse – for example using a company like Fat Free Media for video marketers. Demanding a three-ring circus out of a marketer instead of letting her play to her natural strengths is a recipe for burn-out!
Fit the first hire to your expected growth
Even before you bring a marketer aboard, you've probably got some decent ideas about where your needs in that area are likely to grow. While your first instinct might be to hire someone who specialises in your biggest needs right off the bat, it's generally more productive to go the other way. For your first marketer, look for a solid generalist who won't have any problems handing off responsibilities as you expand your team with specialists. If you're going to need lots of event planning, for example, make your first hire someone who will be comfortable delegating event work to your second hire.
Present a realistic budget to candidates
Not every candidate you consider will be accustomed to working with budgets at your scale. In all cases, though, they'll have a better understanding of the job and be able to paint you a more accurate picture if they know what they're working with. Your first marketer will use your budget to define the most effective places for you to concentrate your marketing efforts. A huge difference in your budget and a candidate's experience may also limit their effectiveness. You don't need to shell out for a corporate expert with a flair for managing gigantic campaigns if your marketing budget isn't going to let her use that skill! Make sure you have at least a rough budget estimate you can provide to prospective marketers when you get to the interview stage of your search.
Consider combining your first and second hires
As noted above, you need to take your short and medium-term marketing plans into account when you start hiring. If you're certain that you'll need specialist skills sooner rather than later, why not hire a manager and a specialist simultaneously? If you know the first task you'll give your marketers is building an events strategy, for instance, the right move might be to hire both a Head of Marketing and a junior events executive at the same time.
Plan the growth of your hire and your company together
If your company is aiming for strong expansion, you'll probably attract candidates who are hoping to grow into a major leadership position in the business. Plan ahead for that expansion! If you foresee your head of marketing eventually ascending to a director or shareholder position, hire someone with the potential to make that leap. The other alternative – bringing in a top-level executive and reducing the autonomy of your marketer – can be a tricky and potentially damaging process.