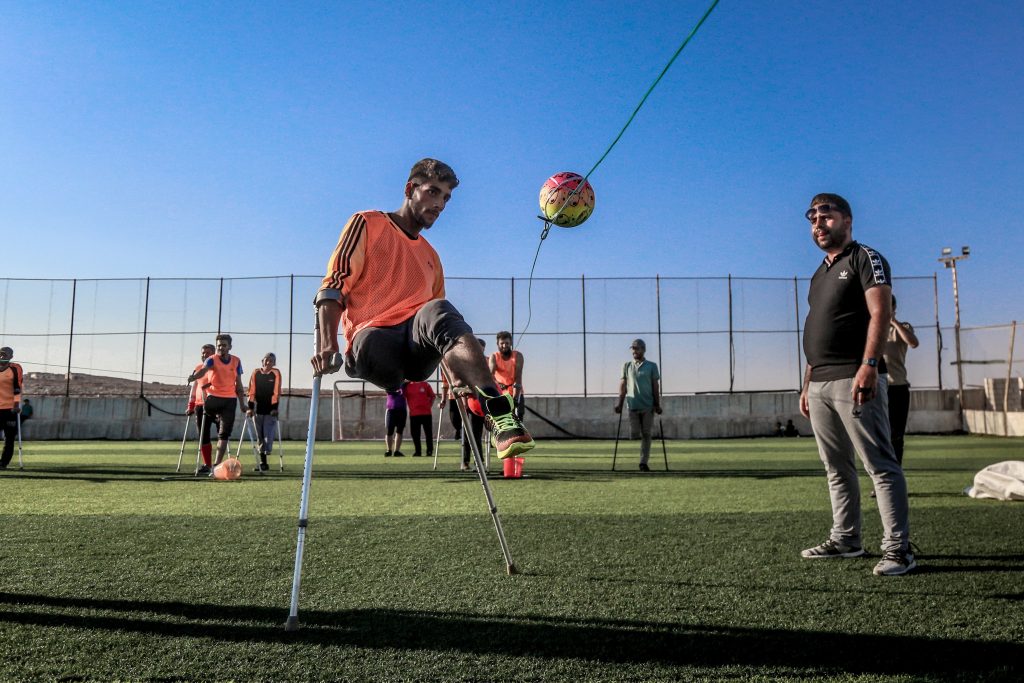 According to research recently released by Activity Alliance, there are varying attitudes for those with disabilities when it comes to activities. While the results show signs of improvement, there are many ingrained perceptions which can create barriers in the view of disability. This leads to many disabled people being left out of sports activities.
According to non-disabled people's perceptions, as reported in online surveys, the focus on the inclusive activity for those who are disabled needs some serious adjustment. The findings represent that there is a varied view of integrating disabled people into sports activities.
Chance to Change Perceptions
According to results, there is a very positive opportunity to change the perceptions and views via sports activities. At present, as many as 75 percent of those who aren't disabled take an interest in sporting activities with disabled people. These people have recognised the value of including disabled people in such activities and have taken it upon themselves to include them. Many groups are very comfortable working with disabled people and enjoy spending time with them.
Nearly a quarter of people consider disabled people to be equal to those who aren't disabled. This awareness has led to the belief that all are created equal. Whether it be learning disabilities or a physical impairment, these groups are experiencing a great deal of prejudice today in the UK.
Unfortunately, these are unfounded prejudices and they have a huge negative impact on the wellbeing of disabled people. The top concerns that were cited were, in order of concern, fear that the disabled people may become injured, fear that the non-disabled people may inadvertently say something that is inappropriate and that the activities may not be conducive for those who are disabled. It's important to note that the term "inclusive" means that all are welcome.
Unfortunately, this lack of awareness is leading to some confusion. There are large sections of society that aren't familiar at all with those who are disabled. This has led to some serious lack of inclusion in such activities for those who are disabled.
According to the report, Activity Alliance's growing research has led to some insight that is now exploring the various options and influences to the ways that the disabled can be included in such activities. A school for disabled children might offer different sporting opportunities that include non-disabled people, for example.
Gaps in Ambition and Reality
Further research and report findings have indicated that while there is a clear mismatch on the inclusion of the disabled, it's valuable for them to be active and available for the varied opportunities that are presented to them. Six out of ten people, according to the report, show that they prefer activities that include the disabled. The disabled people also indicated that they have a preference for this as well, as it is more motivating for them. This report also showed that many are more likely to try something if everyone is doing it. This works to improve friendships and maintain their health as well as improve their independence.
According to Barry Horne, the Activity Alliance's Chief Executive, "In order to increase the number of disabled people being active, we must improve the opportunities for them to take part in mixed settings. Using our insight and information, we can make a huge impact on their lives with such programs as Get Out Get Active and other programs that work to diversify the group's mix of non-disabled and those who have a disability. We must improve the opportunity and spread the message. This is a choice that will be good for everyone and it will do wonders to make the world a better place to live."
Improving the inclusion of those who struggle with a disability and need just a bit more help in integrating with society is a small step to forming a better world by working together. It improves self-esteem and motivation and it gives them a sense of independence and purpose in this world that we all share.