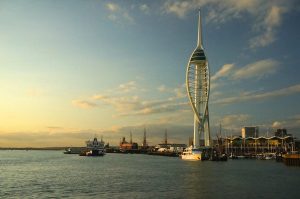 You and your family may be looking for something fun to do and tired of going to the same attractions again and again. Whether you're on the South Coast or in Scotland there are now some attractions available  that are brand new and for the whole family. In fact, some you may not have even heard of yet. Some of the options that we're going to take a look at are considerably cheaper if you book them online in advance and occasionally you'll even find one that's free for tots. Remember if you can't join your kids on these adventures this summer and you are employing a nanny, you need employers liability insurance for nannies.
Dreamland in Margate
Even if you've heard of the Victorian Pleasure Park, you may not be aware that it's gone through an upgrade that cost £18m. It has double-decker carousels and 1930s caterpillars. It also has some modern white knuckle rides and Chair-O-Planes from the 1970s. As well, there are twirling teacups that each play homage to various British Street culture such as hippies, beatniks and mods. Later in the summer, the Scenic Railway will be reopened.
KidZania in Westfield London
This is something that children have been anticipating for a while because it allows them to act as firefighters, pilots and even singers. There are those activities and more in this make-believe world. Children can put themselves in 60 real-life role-playing activities. Things like playing a police officer who is fighting crime, or even something like being a manager. They can try an experience that allows them to be independent or they can be part of a team.
Shrek's Adventure in London South Bank
This lets you take a bus ride in 4D and allows you to take your favourite donkey on a journey with you. You go on an adventure through a swamp and 10 magical different lands. You get to meet Puss in Boots and Gingy, as well as the rest of the gang. There are also other familiar faces from DreamWorks. Only timed slots are currently available and this means you'll want to book early.
HMS M.33 at Portsmouth Historic Dockyard
Portsmouth is already known for its notable collection of antiques. M.33 will further add to that collection. It was first launched in the spring of 1915 and is the last of the remaining Maritime Veterans of the Gallipoli campaign. It is the only warship from World War I that Britain has open to the public. Kids are able to get themselves involved in a battle experience which helps the ship's history come to life. They get to know more about the men who served on the warship as well as the history of Gallipoli.
Chester Zoo Islands
This is considered the most ambitious zoo development in the UK. It will open this July. It provides a complete, immersive recreation of six different Asian islands in the Southeast and their biospheres. It opens up the natural climates of Papua, Panay, Sumba and Sulawesi, Bali and Sumatra. It has birds that look prehistoric as well as carnivorous plants and crocodiles.
Peak Wildlife Park in Staffordshire
The newest Wildlife Park in Britain is this one which is near Leek and allows it's visitors to get as close up to wildlife as possible. Some of the things that can be seen there are wallabies, penguins and lemurs. There are four different experiences that are each unique and interconnected. They all showcase various exotic and endangered creatures that come from three different continents. The park is also involved in some substantial breeding programs for those endangered species. Adults can go in for £7.95 and children are £5.95.
New Forest Aqua Park in Hampshire
This is the first outdoor Aqua Park in the UK and is in 50 acres of beautiful countryside. Anyone who is 6 years old or older will find it suitable. It has seesaws and slides, as well as trampolines and an ice tower. It is open all summer and has a number of activities including fishing, water skiing and wakeboarding.
Thomas Land at Drayton Manor
This attraction has recently had an expansion that cost £2.5m so that it could increase its size by more than 40%. This expansion added new attractions and rides. The balconies at the Sodor Airport have spectacular views that overlook the park.