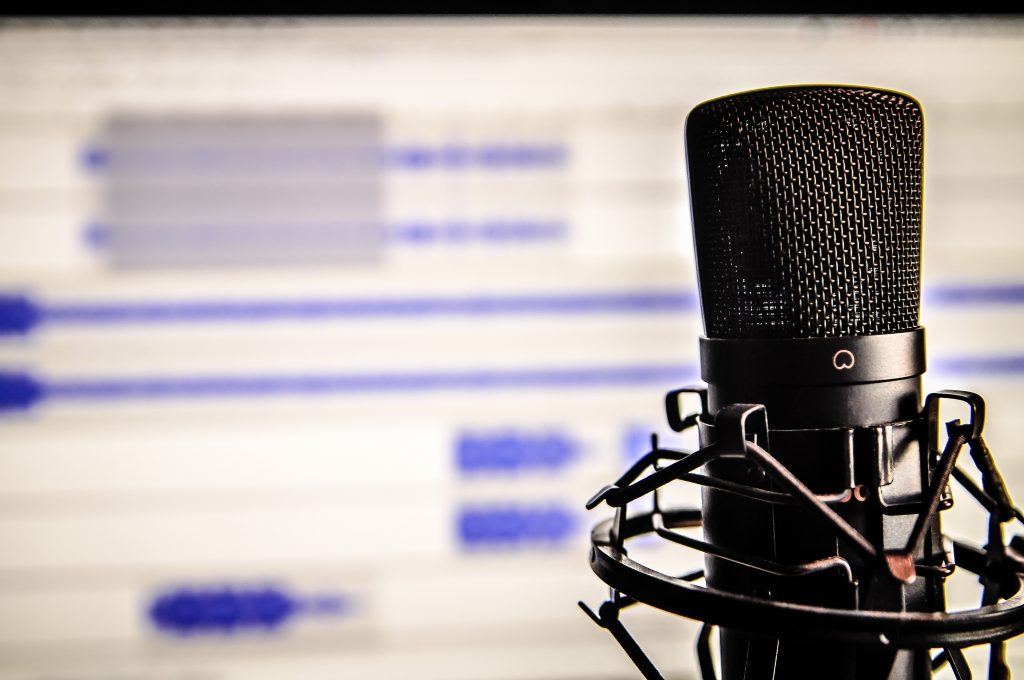 It is very important to do research, find your niche, have a clear message, and have your own distinct tone of voice. People go in and out of listening to podcasts, however, they will stay tuned in if they are listening to something useful and valuable – and if they view you as being a voice they can trust.
Logistically speaking, ensure that your production values are high. It is definitely worth investing in a semi-professional kit in order to achieve a high-quality sound. If individuals are giving up some of their valuable time to listen to your podcast, the very least that you can do is give them a high-quality production to enjoy.
So, is it important for marketers to start noticing the opportunities that are offered by podcasts through product placement and sponsorship? Yes, absolutely – any digital marketing agency will tell you that this is a definitely a big untapped area and is one that consumers are really accepting of. These days, consumers are quite aware of commercial podcasts and are accustomed to hearing sponsor messages.
When a company works with a podcaster who has a high level of engagement and trust and a good following, it is a very fast way of getting across your brand's message. There is so much more you can say using your real voice compared to in printed word, which gives you a chance to dig deeper. Sound is very powerful and engaging and helps to draw in customers – it can tell the story of a brand in a way that is much more powerful to compared to many other traditional types of marketing.
Podcasts are an excellent medium for building brand awareness and engagement. However, how can a B2C business monetise podcasts and help to ensure that they contribute in a positive way to the company's bottom line?
One easy way of doing that, and one that Wellness with Liz Earle has used, is having a link and embedding content into a podcast. We used this very successfully recently in a podcast where a menopause expert and GP named Dr. Rebecca Lewis joined me for an episode that Regelle sponsored.
Along with that, with a podcast, it is very easy to see the number of downloads there are as well as the number of individuals who listen to the entire thing. That makes it quite straightforward to see what size of an audience that your message has reached.
How can marketers make sure that their podcasts are in alignment with broader activities and get this media integrated across all channels, such as product launches, campaigns, and social media?
It is very easy to get podcasts integrated into a media campaign, since they are very shareable and highly linkable. For example, it is a fairly straightforward process to add shortened links to podcasts across social media platforms. Scan codes can also be added on pages in magazines or brochures. When we have an article in Liz Earle Wellbeing magazine that refers to our podcast Wellness with Liz Earle, then we will place a scan code right next to it. That way when someone reads the feature they can immediately decide to either listen to the podcast right away or download it and listen later. Podcasts allow a brand to very quickly become multi-media.
Podcasts may be viewed as being a one-way type of medium. So what can content creators do to build interaction and engage with their listeners?
Brands have a major opportunity to use podcasting to engage with their audiences. Some brands might want to start their own podcasts and then invite interesting speakers and guests on. Other brands might prefer spreading their messages more broadly by sponsoring podcasts or appearing as guests on multiple podcasts.
I believe that brands have excellent potential for getting their messages across in highly compelling ways via podcasting and since it is a fairly young medium, there are many interesting relationships that can be developed with podcasters during the early stages that can turn about to be very powerful and influential.
I strongly believe that this is the ideal time to be considering podcasting and to factor it into your 2019 marketing plans.