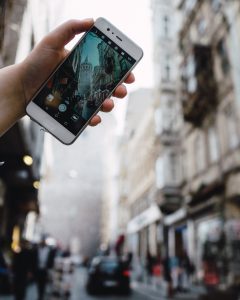 A holiday in Turkey is likely to be pleasing to all your senses, whether you want time in an eventful city or relaxation on a beautiful beach. Visit great coastal resorts — similar to the Ikos Andalusia in Spain — taste amazing food like sweet baklava or fresh kebab, immerse yourself in the warmth of the Mediterranean, listen to waves crashing upon jaw-dropping rocks, or just savour the smell of fresh products which are used in this nation's multitude of premiere spas.
Turkey is a land like no other, where ancient history, vibrant culture, and delicious food all collide in a place with awe-inspiring scenery. Whether you are relaxing on one of those golden beaches or just out exploring an exciting city, any holiday you enjoy in this enchanting gem is going to mean you coming home with unforgettable memories. From ancient amphitheatres to Byzantine churches, your map of Turkey resorts will be filled with historic wonders.
The modern beach resorts here mean you can soak in the sun all day on a picturesque coast and then top it off with a fine meal at a restaurant run by a local family. As night slips in, enjoy sipping a fresh cocktail while you take in live music or dancing at a popular club. If you'd like your holiday to be more laid back, visit a tranquil bay or explore any ancient town, as you relax and let your worries fade away.
The Turquoise Coast
If you look over a map of the Aegean Coast of Turkey, you'll see the western part of the Turquoise Coast, where many of this nation's popular holiday destinations are. You can find lively and cosmopolitan beach resorts here, such as Antalya, Bodrum, Kusadasi, and Marmaris. Choose from hundreds of self-catering apartments and hotels, ranging from budget-friendly villas and bed-and-breakfasts to 5-star venues featuring infinity pools.
The Turquoise Coast is great for families and honeymooners alike with its clear emerald water meeting pristine sandy beaches and lush forests. Beach lovers and sun seekers should visit from late May up until the end of September, as the weather is warm, dry, and sunny. As a matter of fact, by August, the sea temperature gets to nearly 30C, and usually stays higher than 20C up until the middle of November.
Turkey and its Cultural Attractions
If you want some ideas on things to see or do, just use your map of Turkey resorts to get to Bodrum Castle. This is an iconic landmark that traces back to the early 1400s. It's also currently the home to the intriguing Museum of Underwater Archaeology. Here, you can view large glass exhibitions, as well as ancient shipwrecks.
If you'd like to learn more about the fascinating history of Turkey, then visit the capital, Istanbul, which is to the north of your map on the Aegean Coast of Turkey. The Basilica Cistern and Hagia Sophia are both cultural sights you should see, among others. Make sure you try and haggle a bit when you visit the sprawling expanse of the Grand Bazaar. Past the capital, you can find the tea gardens of Konya and even the ruined city of Ephesus to get an idea of what Turkey used to be like.
Natural Attractions
Turkey has many impressive natural sights, but the best one might just be the lagoon of Oludeniz. You might recognise it from brochures and postcards. Thousands holiday here every year because of the clear emerald waters and perfect sandy beach. Come in the autumn or spring, or just early in any day, in order to beat the crowds.
The gorgeous Duden Waterfalls are in the Antalya area, and the lower part of them flows right into the Mediterranean.
Food and Beverage in Turkey
Exploring the cities or participating in water sports is sure to work up your appetite, which means it's time to enjoy the nation's great delicacies. Sample a local spirit, sip on a refreshing cool beer, or try a local tea or coffee. Also make sure you try a traditional spread of some fresh mezze, ranging from cheesy pastries and aubergine dips to even chargrilled lamb.