We have put together a list of questions that buyers normally want to ask but forget to at times. The answers to those questions should be helpful when it is time for you to make your important decision.
1. Why is the house being sold by the current owners?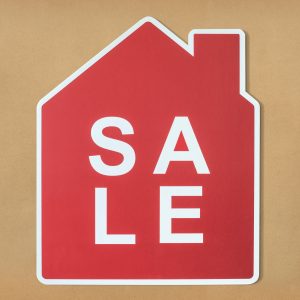 When it comes time to put in your offer that information will be helpful. It is useful to find out if the seller is very motivated and needs to move right away, or they just put their house up for sale to find what level of interest it receives. If they need to have a fast sale then it could be an opportunity for you to make a lower offer, especially if you are in a strong position and with no chain and have a mortgage sorted out already.
2. How long has the home been up for sale?
The length of time that it takes to sell a specific property is going to vary depending on what the demand is in the local market and the type and price of the property, so you shouldn't be put off if the house has been on the market for a couple of months. Currently, the average time for a house being added to Rightmove until there is a buyer secured is 63 days.
3. Has any major building work been recently done to the house?
If the property is older that you are interested in buying or you have any concerns about the condition of the property, then it recommended that you have a more detailed survey done. Before that, you can also ask some questions. During the viewing, you can ask whether any replacement double glazed units supply renovations, extensions, or improvements have been conducted. It is also worth it to see if there is a possibility that the property can be extended, but just keep in mind that this will have to go through the planning permission and might not get approved.
4. What is the current parking situation?
If there is no parking space or garage that comes with the property, then you will need to work out where visitors or you will park. For example, on a major road do you need to have a disabled parking spot? Don't hesitate to contact the local council to see how you can obtain a designated parking space.
5. How much are the bills going to be?
Find out from the agent how much the area's council tax is ad check the Energy Performance Certificate (EPC) that comes with the property listing to find out how energy-efficient the home is. The EPC will show what the current rating is from A-G and also the potential rate if there was an improvement in energy efficiency.
6. Does the property belong to a chain?
That can provide you with some bargaining power. If the seller has found their property already, they might be willing to take a lower offer in order to make sure they can move right away. However, if they have not, then you might become part of a delayed or longer chain so it is important for you to consider how long you are going to be willing to wait for a property.
7. Are there any issues in the local area that you need to be aware of?
It is also very important to properly investigate the location. Research the area. During rush hour drive over to the house and talk to the neighbours. Ask them how they like the area. If the area is one that is unfamiliar to you and you will commute by bus or train, try visiting the area at night as well as during the day.
8. What is included as part of the sale?
Obtain as much information as you possibly can. For example, does the price include any white goods, like a washing machine or dishwasher? Having the essentials in the house already will make your move a lot smoother as you are unpacking during the days and weeks that follow.
9. Who are the neighbours?
It will vary from one buyer to the next how much your decision is affected by this answer. For some people, things like barking dogs and noisy neighbours can be a big turn off. However, it may not be a big deal for others. On the other hand, a community that has very friendly neighbours can make up for negatives that a property has. It is always worth it to do research.