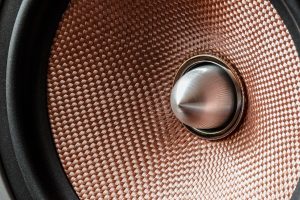 Acoustic consultants, like Auricl, are a specialist type of engineer focused on solving problems related to vibration and noise. They are technical specialists who are normally highly qualified, having Master's degrees in some form of engineering – be that audio, mechanical, electrical or electronic.
Acoustic consultants can work in a variety of sectors, such as:
Architectural design
Highways (noise reduction)
Underwater noise management
Warehousing
Environmental sciences
They lend their skills and expertise to a number of sectors to help mitigate, manage or reduce noise, and they work with stakeholders to help to identify the cause of noise pollution, and create effective and suitable solutions.
There may be many safety concerns relating to the environmental impact of noise pollution, and how sounds might affect wildlife, for example. Acoustic consultants work with public and private entities to understand those impacts and solve them.
How Do Acoustic Consultants Perform their Work?
The approach that an acoustic consultant takes usually begins with assessing the impact of sound at a site, identifying the sounds that are contributing to the issue. The engineers will examine all of the data from these tests, and use that information to determine if there is a specific source that is causing the noise problem, such as an electrical substation, transport hub, or industrial operation that is creating more noise than is acceptable under local ordinance.
Acoustic engineers usually work as a part of a broader team of engineers, providing the team with information that can be sued to solve the issues at hand. They may also work as mentors to acousticians who are just starting out in their careers, helping them to understand the finer points and more difficult challenges in the discipline.
Tasks may include:
Using equipment for precise sound management
Producing visual models of audio data
Identifying the source of noise pollution
Creating reports with recommendations for noise mitigation
Designing solutions that will solve noise while being mindful of aesthetic preferences
Writing proposals and applying for contracts or permits
Understanding the effects of sound on the local environment and its inhabitants
Identifying design requirements and potential areas for noise reduction
Creating 3D models, and CAD models
Communicating local building permit requirements and managing inspection issues
Using systems to enhance sound reduction in old buildings where this may be challenging
Researching new potential methods for sound reduction
Soundproofing in Various Environments
Acoustic consultants work in numerous industries and may be faced with protecting the environment and residents in a given area from sounds caused by myriad sources. For example, construction work, passing vehicles, and noise from congregating crowds. Sound walls can help to reduce or even eliminate certain forms of noise, but other buildings, such as a bridge or an overpass, can contribute to sending noise to residential areas.
Sound Panels to Reduce Outdoor Sound
Heavy machinery can cause intense, low-frequency vibrations. These waves don't just cause noise pollution, they can even loosen nuts and bolts over time. Acoustic panels can help to reduce the power of the waves, and as a result, reduce the possibility of vibration-related issues.
Acoustic consultants work with construction companies, manufacturing firms, and others in the industry to find ways to lengthen the useful life of equipment, reduce distress for those in the nearby area, and save money.