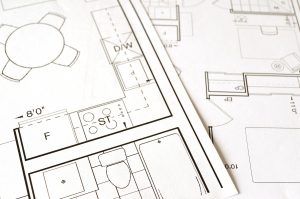 Some seasons are regarded as the best option when it comes to renovating when compared to others. This mainly depends on the project type and the weather. For example, in sub-zero temperatures in winter, it is not the best idea to think about replacing patio doors or windows in your home.
Carl A. Smith, a licensed contractor and CliqStudios designer, and the President of the NKBA MN Chapter, says that when climates get really cold with snow and the ground starts to freeze, these are definitely not seasons for building. He goes onto say that it can be compared to road repairs. Road repairs are conducted in summer months, they are put on hold as soon as the autumn arrives, and start up again in spring.
Smith does say that "inside work" is the exception. Kitchens, bathrooms, and general decorating can be done in any season of the year. What this ultimately means is that if the renovation is contained indoors, and it won't disturb the foundation, roof, windows, or exterior walls of the building, you can choose any time of the year for your project.
However, most homeowners generally decide to schedule kitchen remodels in the summer and spring, which often leaves the contractors without work in the off-season of winter. For this reason, it is a lot easier to find and book an available contractor in the winter.
Other Considerations
In addition to the weather, below are some of the other factors you need to consider before scheduling a kitchen renovation:
1. Family Schedule
You should think about scheduling the project when it would be the least disruptive to your general day-to-day schedule. Kitchens are one of the most important rooms in any home, and when this area has been converted into a messy construction zone, it adds a certain level of inconvenience. Most families prefer choosing to renovate over the summer, as this provides more flexibility thanks to holiday time, the ability to send the children to the grandparents, or even going away for a few weeks.
2. Eating Plans
It is expensive and can become tiring to eat takeaways or go to restaurants every day. When the kitchen is not usable due to construction processes, it is best to plan for a temporary arrangement to eat meals in your home. For some families a table, microwave and a mini-fridge work out well. For others, in the warmer seasons, a BBQ provides the ideal solution and is fun to boot!
3. Special Events and Holidays
If you have plans to schedule your new kitchen just before a special event, Christmas or a party, keep this in mind: if you are only wanting to replace stone worktops and cabinets, this usually takes a few weeks. On the other hand, if there is rewiring involved, changing walls, inspections that are required and replumbing, this could take anything from two to three months.
Smith says that the scope of the work is the main consideration. The well-versed homeowner or contractor should gain an understanding of the construction sequences and then work backwards from the date they would like the project completed.
4. Special Deals
With the average kitchen remodel costing over £17,000, it makes sense that many homeowners are always in search of the best deal. Black Friday is a great time to find significant discounts on many of the major appliances. Yet when it comes to the industry-specific sales, it is best to look out for the spring promotions in April and May. Even if you do not have plans to install right now, purchasing and then storing the materials and appliances in advance will ensure the project runs a lot more smoothly once it starts.
5. Product Lead Times
Custom cabinetry that involves handcrafted designs or exotic materials could easily result in lead times of three months and sometimes more. For semi-custom cabinetry, you can expect a waiting time of four to six weeks from the date that you place the order. When considering the timeline for your kitchen renovation, it is important to know that every product has its own lead time which often depends on many factors.
6. Your Planning
The best time to book your kitchen remodel is once it has been planned down to the last detail. Kitchen projects require a lot of research, setting goals, budgeting, shopping and interviewing professional companies. Once you feel confident with the processes, pieces and parts that all have to come together in order for the project to be successful, then even the coldest temperatures should not stop you!