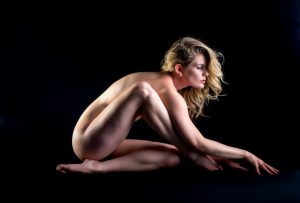 Shapewear and heels go great together! Heels can practically be viewed as a type of shapewear. Although your core silhouette is supported and refined by shapewear, heels can be the basis of forming your sleek line and promote strong posture. They are truly a formidable force when they are combined. So how does shapewear work and can shapewear and heels best be used to convey the type of figure that you want? Also. how can you stay comfortable while you are doing this?
How To Create Curves
Highlight your curves by combining shapewear and heels. Maybe you would like your appearance to accentuate the curves that you already have or create curves in areas where they might be lacking. Shapewear combine with heels is an excellent way to create a look that can make a significant impact. Core focussed shapewear lifts at your behind and compresses around your waist. Your curves are highlighted and set off beautifully with slim, high heels. Choose a corselette or bodysuit for hip to shoulder hourglass perfection. When this look is combined with a pair of slim stiletto heels, your body's curves will be reflected along your leg lines.
Extended Lines
From platform to kitten heels, their major purpose is to extend your silhouette's line. The focus is on your legs and to lengthen that part of the body. Longer legs can significantly impact your overall appearance. So pair up your heels with either a shaping slip or shaping shorts. The compression around the thigh and hip that are offered by these shapewear pieces is the ideal complement for lengthening heels.
Balance Your Body
For most people, getting a streamlined silhouette created involves balancing your body's proportions. For example, think of pear and triangle shapes, where certain dressings can balance out various extremes. Your natural shape cannot be changed by shapewear. However, it can provide balance and tone. Search for control briefs with a low leg and high wait to provide you with maximum control around your hips and waist. A panelled and wide strapped bra provides great uplift that highlights your waist and complements your shoulders. Slingbacks and mules are excellent heels to provide your body with balance. Ankle straps are avoided by those shoe styles, which can interrupt the line and segment your shape.
Maintain Comfort
Being able to wear shapewear well all depends on comfort. This is true with heels as well. Looking fabulous ultimate comes from the inside, and that is why the key is self-confidence. You can feel more confident when you feel natural and comfortable in your look. So how can you ensure that your footwear and shapewear are comfortable all day long and not only for short periods of time? They both rely on fit and sizing. You will feel constricted when your shapewear isn't big enough and it might even be painful. Your garments will also dig into your body and create bumps and lumps in places where you definitely do not want them. Poorly fitting shapewear, whether it is too large or too small, will be more likely to move around your body while you are moving around, rolling up or down. Heels will also need to be the proper foot size in order to avoid both long-term and short-term back or foot pain. High heels need to have a sufficient amount of support around your feet. Otherwise, they will force you into having bad posture and be detrimental to your shape.