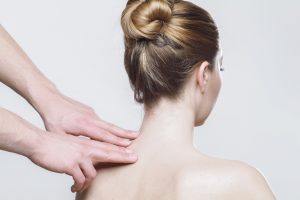 Have you ever wondered about the differences between Osteopathy and Physiotherapy? As a registered osteopath and qualified physiotherapist, I am able to answer this question and provide you with more details.
At Complete, our practice includes 2 dual-trained Osteopaths and physiotherapists, Chris Myers (myself), and Francesco Contiero. We believe this approach provides the best set of treatment and assessment skills. As the saying goes, you will be getting "the best of both worlds".
This is a very common question asked by many clients, and I will tell you about the primary differences and similarities.
Physiotherapy assists patients affected by back pain, disability, illness, or injury through exercise and movement, advice, education, and manual therapy. They help people to maintain health regardless of age, assisting patients with a way to prevent disease and manage pain (Chartered Society of Physiotherapists).
Osteopathy is focused on working with the function and structure of the human body. It works on a principle that involves the health and well-being of the patient is dependent on the muscles, skeleton, connective tissues, and ligaments functioning seamlessly together. Osteopaths make use of massage, stretching, and manipulation to:
Enhance nerve and blood supply
Increase joint mobility
Help the body's healing mechanisms
Relieve muscle tension
(General Osteopathic Council)
However, in my opinion, even though both these professions promote treating and managing all joint and muscle issues, osteopaths mainly treat spinal issues such as neck and lower back pain.
In most cases, osteopaths will treat a lot less peripheral joints such as the ankle/foot, knee, wrist/hand, and shoulder.
In addition, osteopaths treat less tendon and muscle-related injuries when compared to physiotherapists. I would suggest that around 80% of many of the osteopath's clinic lists will be spine-related unless the professional has specialised in a specific area. On the other hand, physiotherapists' experience and training have exposed them to a caseload that is more varied of both peripheral joint and spinal issues along with tendon and muscle injuries.
Our physiotherapists generally see around 50% peripheral joints and 50% spinal, including tendons and muscles. All treatment protocols and research into tendon and muscle issues are led by physiotherapists. The physiotherapists at Complete have all worked in sports-governing bodies or sports clubs. They have immense expertise and experience in treating professional/elite and recreational sportspeople with muscle and tendon complaints.
It is very important that you only go to a professional that has a lot of experience with your specific condition. After two decades of treating patients' pains and aches, I am confident about achieving the best results when I treat conditions that I see the most.
It is important to conduct your own research before booking an appointment with a therapist.
Physiotherapy:
The earliest origins of documented physiotherapy dates back to the "Father of Swedish Gymnastics", Per Henrik Ling, in 1813 for exercise, manipulation, and soft tissue treatments.
Physiotherapy is based on science, one of those dynamic professions based on evidence for managing and treating movement and pain.
Osteopathy:
Osteopathy involves very distinctive medical care. Founded on a philosophy that all the systems in the body are interrelated while depending on each other to achieve the best health. Osteopathy is backed by the work of Dr. Andrew Still.